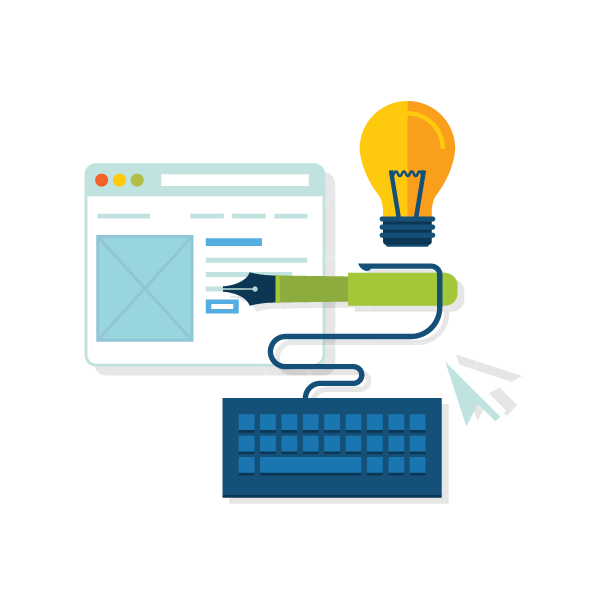 Houston Internet Marketing
We know that results are the only means of staying in business, and they'll use every tactic in the book to make it happen.
But you don't want tactics that could have you jumping a million ranks in a day and then back down a million the next because you got caught doing something against the rules. And besides, what about the rumors you've heard that SEO is dead, backlinks no longer work and Meta tags aren't what they used to be? Is all of this trouble even worth it?
Heck, do you even need an internet marketer?
Here's the truth: the best internet marketing is the kind that doesn't run around looking for shortcuts. It's the kind that focuses on the core aspects of every modern search engine, such as amazing content and sharability via the social web. Google awards patience, not haste, and the guys and gals over at Houston based EZQ know it.
The longer you stick with us, the more effective our methods become. It's that simple. We could promise you viral in a week, sure, but we won't—and anyone else who does is lying out of their teeth. For every storybook company that goes viral in a day, tens of thousands need to take the route of patience and persistence. Pretty soon, with the right techniques, that passion for your product explodes.
The power of online marketing is mind-boggling. It could make you millions or leave you lingering on some desolate stretch of internet wasteland. With EZQ, your company is guided through the worst of it. We use blogs and press releases to send your website to the top of Google, Bing and Yahoo. We create Pay Per Click (PPC) campaigns and mobile ads that will get you noticed faster. We take our knowledge of Google Adwords and we find the keywords that matter most to your business. We do all of this behind the scenes, and before you know it, your sales are ticking up, your customer base is increasing and there are more people talking about you than ever before.
People are acknowledging your existence! Life is grand!
And it all started when you partnered up with us, EZQ, a company founded on the principle of hard work and a passion for internet marketing.
What else can we say? We're ready when you are!