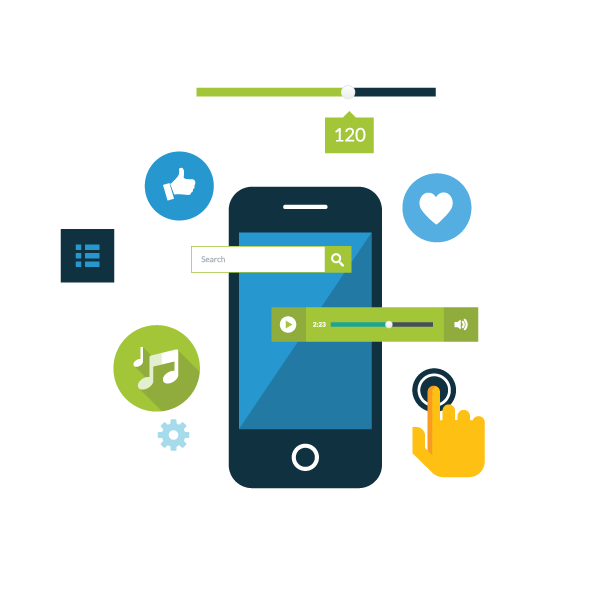 Mobile Application Development Houston
Slingshotting a pack of enraged birds across a screen is just one great reason why you'd create a mobile app.
The truth is simple: going mobile isn't just for the birds. In fact, the whole world is moving toward smart phone platforms like OS X and Android. And with the added utility provided by smart phone applications, you have a serious opportunity presenting itself-an opportunity that at this very moment is either sitting on your desk or chilling in your pocket. It's an opportunity that's always, always within arm's reach.
EZQ Marketing & Consulting is one of the leading mobile app developers here in Houston. We build sales-generating, information-gathering and need-fulfilling apps for your customers and your business. Whether you've got a great idea for an app that you think your customers will really find useful, or you've got a challenge that your company is facing that you believe an app could solve, we're here for you, ready to take you from the imagination stage to the reality stage.
Our mobile application development is second to none in Houston. We have created a complete and integrated process for developing commercial iPhone and Android native applications using Apple and Google SDK. Our expertise spans across a wide range of programming languages, including:
• XHTML
• CSS
• JavaScrpit
• DHTML
• AJAX
• And a bunch of other acronyms that we won't bore you with listing!
It's all custom-made, tailored specifically to what your business needs most. We guarantee a product that is robust enough to survive anything short of nuclear winter, scalable enough to grow with your company, and secure enough to keep your information from falling into the wrong hands.
Ready to get mobile working for you? Why would we even ask? Bring it on!