YouTube offers a significant benefit to any brand that's serious about growth. According to Alexa, it is the second most visited site on the internet. Everybody, be it a brand, service provider or an individual is indulging into art of making YouTube videos. But with so much data floating on the internet every day, especially YouTube, do you think it's that simple to generate views on your videos and YouTube channel?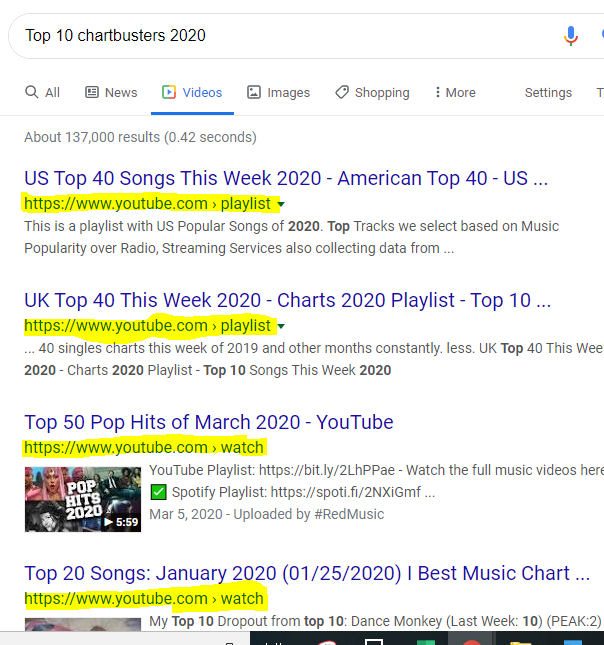 To get views, increase the reach of your uploaded video, and get an excellent ranking, you have to do SEO optimization for YouTube. Google also ranks it's baby product YouTube's Video's in SERPs.
There is a need to optimize the YouTube search engine as well to continue to maintain the ranking. On YouTube, also we have to work on optimizing YouTube channels, keywords strategies, tags, engagement to rank. Below are some secretive, Tried and tested tips to rank on 1st Page for YouTube.
Identify the Right Keywords for Your Video and optimize your title and description.
Maybe you are getting a lot of views on your YouTube video, but it is not sure that it is ranking on Google. The only reason for the same is the lack of keywords or phrases related to intent to find content in video format. Google will only include the videos in SERPs if they have the right keywords in the title and description of videos.
So, the essential step is to identify the right target video keywords.
Use YouTube's search suggests and assesses the competitor's ranking for those keywords.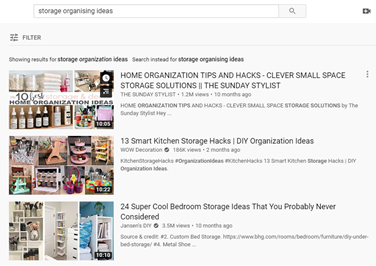 Analyze the first ranking channel and it's Video's HTML (by right-clicking on the page and selecting "view page source" from the dropdown); you can identify what keywords the page targets, e.g., the Sunday Stylist Channel is targeting for below highlighted keywords.

This will help you to understand the competitor's keywords strategy, and you can plan to stay one step ahead of them.
After formulating your keyword list, it's time to include those keywords in the video title and the video description.
A Tip: Include your focus keyword in your video title, and try always to solve a problem with your title.
In the Youtube description, you can write 5000 characters to describe. It gives the vast opportunity to
Weave and include primary keywords while explaining the video.
Tag your video well
Tagging allows you to enter appropriate keywords that help your videos get more views. Try using below as tags:
Primary Keyword you are targeting for
2-3 LSI keywords
A brand term which is related to your organization to help Google associate the video
At max, around 10 to 12 are enough.
Encourage Engagement and Subscription
Just like its daddy Google, YouTube prioritizes the more popular content. Comments, share, and likes are the metrics YouTube uses to decide the popularity of the video. So encourage views to engage with the video.
Commenting on or liking is a video is a one-time action, but subscribing is much more. It means that people will get notified every time the video is uploaded on the channel and see your content regularly.
Try to Maximize Watch Time
It isn't easy to publish a long video every time and engage your audience to come back to your channel over and over. But these two ways offers an immense opportunity to boost the video rankings further.
Keep a regular check on YouTube watch time report, which the platform offers to analyze how the videos you upload are performing. Investigate if there is a rise or drop-in watches time.
YouTube also offers audience retention reports in the analytics section, which helps to determine how much of the audience is loving content and sticking around for a while.
Adding suspense to the video with the title in the form of questions or by stating a statistic that grabs attention will also help you to attain higher watch time.
Attention Seeking yet Relevant Thumbnail Image
According to the Youtube Creator Academy, "90% of the best performing videos on YouTube have custom thumbnails".
Along with the video's title and description, the thumbnail sends a signal to the viewer about the video and its content, so it directly impacts the number of clicks and views on your video.
Conclusion
Youtube isn't about music and movies or the famous YouTubers of the world. It is much more beyond that.
People are preferring youtube video's over reading articles and blogs. You can help them by being creative and creating video content, and it's ain't that difficult to attain viewership.
Just start with your phone to create some viral content and get along with Youtube.
About us and this blog
We are a digital marketing company with a focus on helping our customers achieve great results across several key areas.
Request a free quote
We offer professional SEO services that help websites increase their organic search score drastically in order to compete for the highest rankings even when it comes to highly competitive keywords.
Subscribe to our newsletter!
There is no form with title: "SEOWP: MailChimp Subscribe Form – Vertical". Select a new form title if you rename it.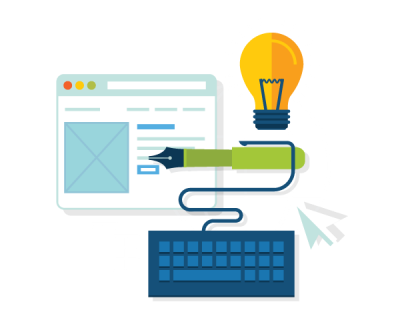 Content is the heart of any successful digital marketing campaign. It becomes…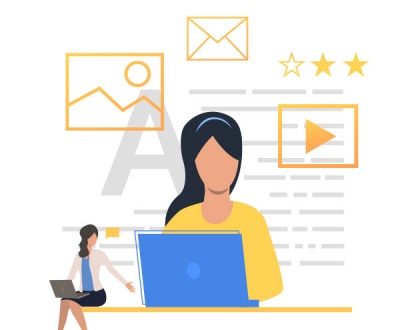 One thing about Facebook is hard to dispute; the FB Team isn't…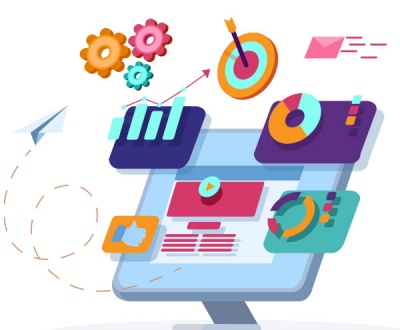 Google has rolled out a new standard update to its algorithm on…